NextStep
May 19, 2pm & 6pm
Charlotte Cirque and Dance Center
9315-E Monroe Road, Charlotte, NC 28270
Tickets: $10 – $15
Enjoy an evening of new dance and cirque works by emerging choreographers and dancers from our company and Youth Ensemble.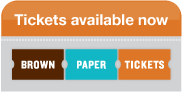 Welcome to Charlotte's only aerial and contemporary dance company and school.  CC&Co. is a nonprofit organization dedicated to inspiring people of diverse backgrounds to explore beyond their boundaries through performance and education.  Our vision is to create educational opportunities for people to experience the world from a unique and artistic perspective, which will enrich their lives and the lives of those around them.   CC&Co. is proud to be a resident company of the Blumenthal Performing Arts Center.  We look forward to having you at our next show or class!